News: Unlock your storytelling with the 'Print-N-Fold' Tableau Core ꩜ Rules Booklet! The essential rules available in PDF at 'Name Your Own Price'! More details here!
Ignite your "Yes, and…" spirit of improvisation to weave unique tales together, one scene at a time. Collaborate to create unforgettable narratives across genres, fostering unexpected bonds between characters. Hone your narrative skills with rules designed for spontaneous & unscripted storytelling. Perfect for roleplaying, improv, and creative writing.
Tableau offers cinematic storytelling in 2-3 hours, with no prep or GM required. Composable rules on poker-sized cards provide multiple playsets for versatile gameplay with 2-5 players, ages 14 and up. Explore the opportunities for collaborative storytelling and thrilling cinematic adventures possible with Improv 🎪 and the Tableau Games system.
Available from…
Improv 🎪
Tableau: Improv 🎪 playset is available print-on-demand from

in three different versions: Cards w/Tuckbox! version contains 38 poker-sized Playset & core cards; Just the Cards! version banded in a plastic wrap without a tuckbox; or a Print-N-Play! PDF version suitable for printing on US Letter-sized card stock and cutting out manually using the cut-lines for use with poker-sized card sleeves.
Other Tableau Playsets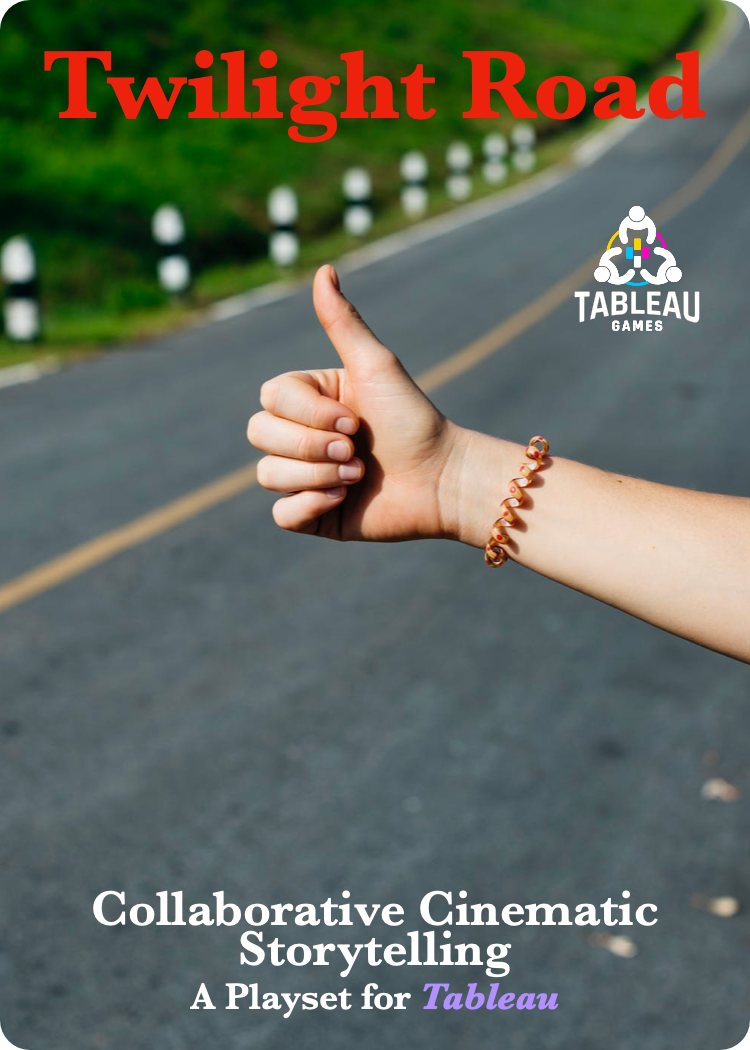 Mailing List
To stay updated on the latest news, including announcements about future products and Kickstarter campaigns, sign up for our Tableau Games Announcements Mailing List. You'll be the first to know about exciting developments, promotions, and more.